Chelsea Wolfe "Hiss Spun"
---
Shut up, just shut up any naysayers out there already reading this going "Urgh, that's not a metal album and you can't review a non-metal album on a metal forum because it isn't HEAVY FUCKING METAL DUDE!"  I have a Masters degree in pissing on other people's chips and so no amount of brandishing your "metul blud" at me will make me not do this.  You frankly have more chance of setting up a successful business in North Korea selling BBQ's and Rimmel products (DISCLAIMER -other expensive face paint is also available).
Chelsea Wolfe does sound like the name of a lawyer who fights cases for poor people against big multi-national corporations and donates her fee to Greenpeace upon successful prosecution of organisations more complex and shady than any John Grisham novel could dream of.  Thankfully, Ms Wolfe does not have any career in law and has instead dedicated her life to the ethereal, industrial, alt-grunge/death/dark rock stream of odd music to play at parties to make everyone leave early.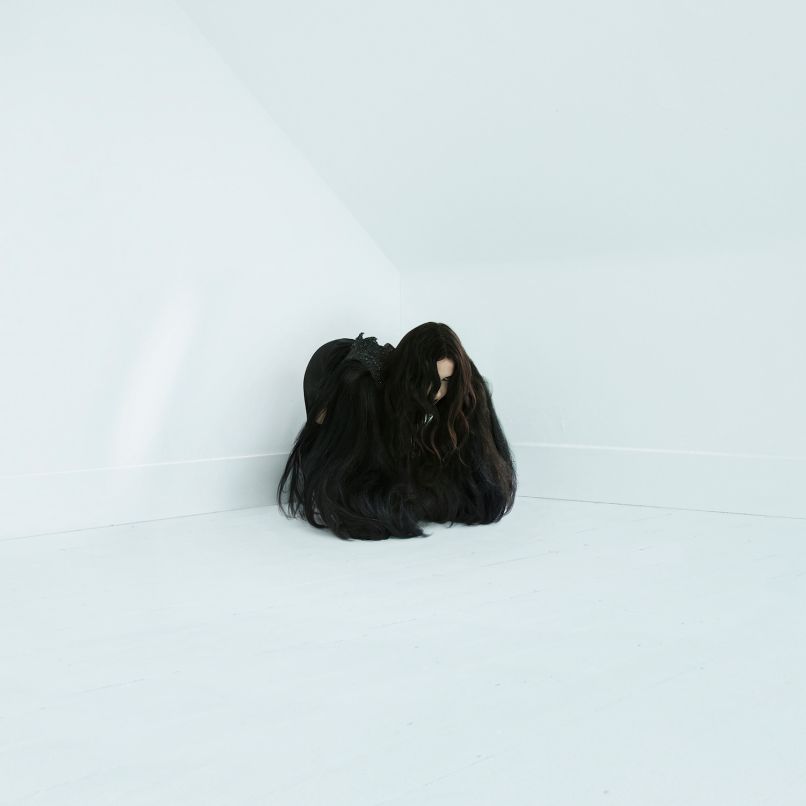 Madder than a box of frogs and more cooky than Cooky McCooky Cooky  from the village of Cookyville, Wolfe once again spreads her virulent strain of poignant, emotive and melancholic vocals  to a soundtrack with more clatter, rattle and intensity than a most soup kitchens see in a month.  There's real pain here and thankfully it is measured superbly as it shifts form with each track, ranging from floaty, pop infused melodies through to harsh, industrial drone and onto reverb drenched grungey rock to boot.
When you have a voice more haunting than the average mother-in-law's face you could quite easily rest on it as your main "thang!" and let the rest of the instrumentation, structure and form go to shit.  Not Chelsea Wolfe!  She is to music what Steven Seagal is to Martial Arts - fat, orange and dangerous!  No, I mean dangerous, edgy and unpredictable and this spreads throughout "Hiss Spun" as some tracks are accessible within a couple of bars and others are real slow burners that build into dark and solid forms of undulating, uncompromising and at times disturbing structure.
Check out, "Static Hum" for its use of the guitar to maul and taunt the vocals as the track builds and builds.  Better still the well paced structure and subtle shifts of percussion that represent "The Culling" or the meandering, fractured and disjointed guitar style present on "16 Psyche".  All are examples of the true talent of the lady herself and the musicians she surrounds herself with. 
It isn't flawless though.  Although I like them, the industrial/noise/dark ambient interludes that occur seem misplaced almost and some tracks ("Particle Flurry") are frankly directionless.  I don't see "Hiss Spun" making many appearances on the turntable but it is most definitely a record that requires exploration as opposed to just a listen as background music, whenever it does get a play.