Redemption Release New Album "Long Night's Journey Into Day"
---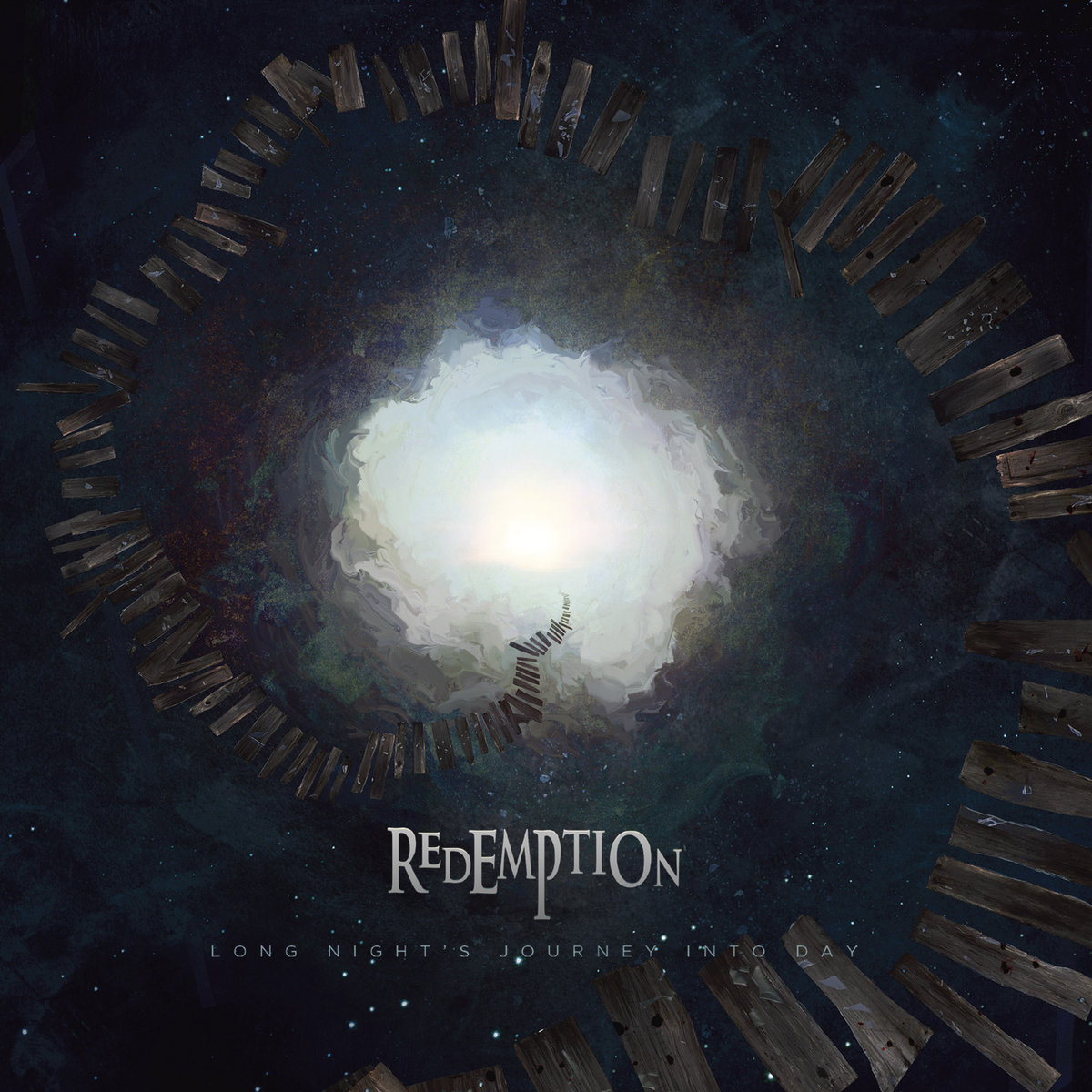 On July 27, 2018, Redemption released their seventh full-length album, Long Night's Journey Into Day. The release was mastered by Jacob Hansen, who has also worked with Amaranthe, Doro, Primal Fear and Volbeat. It is the first album to feature Evergrey vocalist Tom Englund on vocals, replacing longtime frontman Ray Alder, also of progressive metal institution Fates Warning. Englund's highly emotional, husky vocal style could lend a rougher edge to Redemption's simultaneously melodramatic and contemplative approach. It is also worth pointing out that in the band's new promo shoot (https://www.redemptionweb.com/) he looks quite a lot like the 30-year-old Boomer (https://knowyourmeme.com/memes/30-year-old-boomer).
It's a good choice, however, considering that Evergrey and Redemption are strongly reliant on their vocalists to define their sound. The Art of Loss was the band's most eclectic effort, but Alder's singing provided the basic foundation that defined it as a Redemption album. Englund could be better off in Redemption, given that Evergrey have been meandering for the last couple releases while the former band have been musically top-notch for most of their oeuvre. Chris Poland, formerly of Megadeth, returns for this album, having appeared on The Art of Loss for a very noticeable shred outing on the title track. He will be joined by Italian guitar veteran Simone Mularoni, of Empyrios and the estimable prog-power heavyweights DGM. Also, after an extensive coma after a 2014 aneurysm (https://www.facebook.com/Bernie-Versailles-379611832240834/), the band's longtime lead guitarist Bernie Versailles returns to the lineup.
The title Long Night's Journey Into Day is (according to the label, Metal Blade: https://www.metalblade.com/redemption/) an inversion of Long Day's Journey Into Night, the title of a play by Eugene O'Neill concerning a dysfunctional family being destroyed by addiction. (Interestingly, the album title itself is also the title of a movie about life under apartheid, as revealed during the Truth and Reconciliation Commission. In other words, the most South African documentary imaginable.) The album itself sees more varied lyrical content.
The video for "Someone Else's Problem" (https://www.youtube.com/watch?v=QQKHm_l-vcc) sees alternating shots of the band playing out in a very Bonneville Salt Flats-looking area, and of a woman luxuriating amongst various high-end items seething with unsubstantiated ennui and vindictiveness. Hilariously, like the divergent plot points in an episode of The Good Guys, the woman drives up to where the band are playing and contemptuously chucks a presumably very pricy set of pumps out the window at their feet. The band, consummate prog heads as they are, ignore this amusing display of human behavior completely and keep playing. It's hard to tell exactly who is going to be someone else's problem. It seems like it's the woman, as the guy in this interaction is totally absent and the band seem to be slightly on the receiving end of this annoyance.
Englund was added in the hope of finding a replacement for Alder who could address the same themes with the right tone. The press release notes both bands cover the human condition – though it should be said that Evergrey often takes on a pessimistic approach. Nonetheless, Englund is best when he can exercise the full range of his voice, which a Redemption album certainly would permit.
Long Night's Journey into Day tracklist
1. Eyes You Dare Not Meet in Dreams
2. Someone Else's Problem
3. The Echo Chamber
4. Impermanent
5. Indulge in Color
6. Little Men
7. And Yet
8. The Last of Me
9. New Year's Day
10. Long Night's Journey into Day
Redemption is:
Tom Englund – vocals
Nick van Dyk – guitars
Sean Andrews – bass
Chris Quirarte – drums
Vikram Shankar – keyboards